Though content marketing used to just be a way to differentiate your business from your competitors, it has now become a necessity for any modern brand. According to Lyfe Marketing, content marketing is at the heart of most successful digital marketing campaigns. You may be still be asking, why is content marketing so important?
To help you better understand the importance of content marketing, we've put together a list of the top advantages that content marketing can provide for your business:
1. It improves your SEO
The importance of content marketing becomes more clear when looking at the role that content plays in helping your business build and improve search engine optimization (SEO). SEO plays an integral part in improving visibility and ranking for your business online. In order to improve your business' SEO, you need to create optimized content that will help your site rank well on search engines.
According to Tech Client, content creation is the most effective SEO technique. In fact, business sites that post consistent blog content have on average of 434% more pages indexed by search engines than those that don't publish at all. The more content you have on your site, the more pages the search engine has to index and show to users in their search engine results.
As well as this, having more content on your site also gives your visitors more reasons to stick around. This means a higher on-site time, which can also positively impact your search engine optimization according to Lyfe Marketing. Google sees time spent on site as one indicator that your site provides valuable content.
2. It establishes your brand as a thought-leader and industry expert
Consumers want to know that they are dealing with experts who know the ins and outs of the industry. This is another answer to why is content marketing important. Content marketing allows your brand to demonstrate its expertise in the field while providing valuable knowledge that can help readers make a more educated purchasing decision.
Every time that you publish a new blog post, white paper, or other pieces of content, you're showing leads and customers how much you know about the industry and the challenges that they face. When it comes time to make a purchase, consumers will remember the brand that provided them with the information they needed to better understand their problems, solutions, and other options.
Let's say it comes down to purchasing from a business that publishes consistent content that's educational and informative or one that doesn't have any content. The consumer is more likely to purchase from the business that has demonstrated their knowledge and expertise. That way, they can have peace of mind in knowing that they are being taken care of by industry experts who can answer their questions and easily troubleshoot any issues.
3. It funnels customers through and increases your sales
As you come up with topic ideas for your site, you should aim to create a mix of top-of-funnel, middle-of-funnel, and bottom-of funnel content. According to WebFX, Providing information that is tailored to different stages of the sales funnel means that you'll be able to attract a wide variety of potential customers and engage them with your business, regardless of how much research they've already done.
If your site has pages that fill all of the stages in your sales funnel, your content could essentially serve as an extension of your sales team, moving leads all the way from their first introduction to your brand to paying customers.
To put these points into context, below are some interesting stats from Clutch's 2018 report on how marketing benefits business sales:
Sixty percent of people (60%) recognize the most recent business content they consumed online as content marketing.
Most people (86%) are confident they can recognize content marketing.
Audiences recognize content marketing when content is published on a company's website (27%), links back to a particular company (21%), or includes the company in the author bio (21%).
Two-thirds of people (67%) consider content marketing useful and valuable, outweighing the 33% who consider it biased and unreliable.
Content marketing aims to move people through a company's sales funnel. After consuming content marketing, more than half of people (53%) are more likely to revisit a company's website and 50% are more likely to research the company's products.
Content marketing drives sales. Most people (82%) have purchased a company's products or services as a result of consuming content marketing, indicating its value for businesses.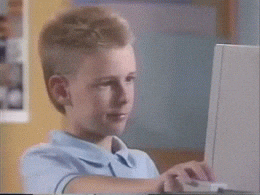 So what do you think? Is content marketing relevant for all businesses? What are some examples of content marketing that have appealed to you as a consumer? Let me know your thoughts in the comments below!